Meldpunt "Ik ben niet beperkt genoeg"
In 2015 is er in Nederland de Wet banenafspraak ingevoerd, met het doel om meer mensen met een beperking aan een baan te helpen. Uit de praktijk is gebleken dat hierdoor juist mensen tussen wal en schip vallen en geen eerlijke kans krijgen op het vinden van een baan. Ongeveer 800.000 mensen kunnen geen beroep doen op deze wet, bijvoorbeeld wanneer iemand de beperking heeft gekregen na het 18e levensjaar of wanneer een beperking niet 'beperkend genoeg' is.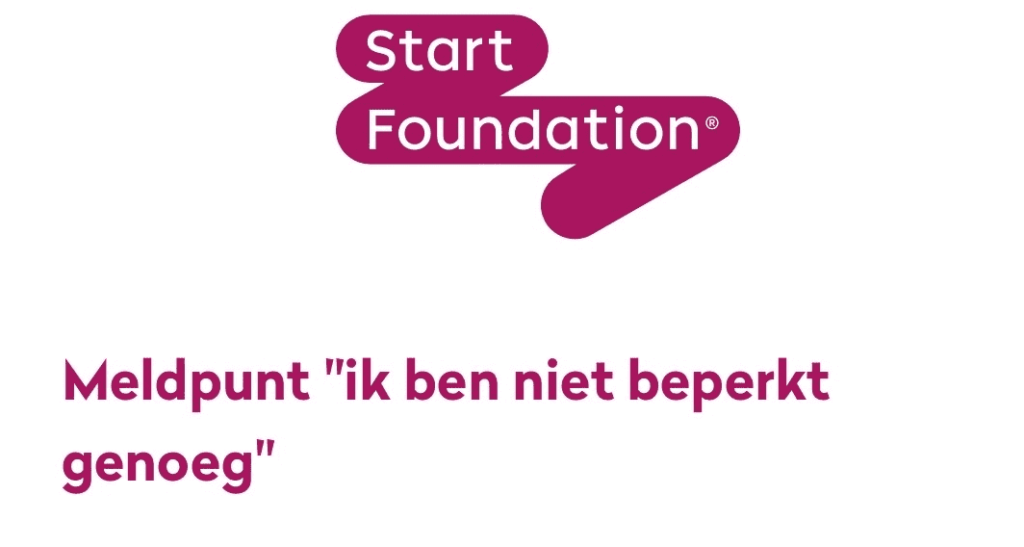 Om deze reden heeft Start Foundation, in samenwerking met Ctalents en andere partijen, het meldpunt "Ik ben niet beperkt genoeg" opgericht. Hier kan iedereen zijn of haar verhaal delen om meer draagvlak te creëren om zo tot verandering te komen. Het doel is om een eerlijk speelveld te creëren voor mensen met een kwetsbare die buiten de wet banenafspraak vallen.